First of all thank you to everyone who stopped by last week to view my first craft post ever!
This week's project was inspired by my recent obsession with fabric rosettes. I see them on a variety of projects as I survey the craft blogging world. They can be that extra added pop of color, or texture depending on the type of material, that takes a project from okay to really great.
Of course, as luck would have it, I do not have step by step photos of how I make fabric rosettes, but after a quick Google search I found a tutorial that is similar enough to the way I make mine. You can view the step by step tutorial here at
NatSprat
. I definitely consider myself to be at a beginner stage level and her tutorial is very easy to follow, even for me! I encourage you to browse the blog world for a fabric rosette tutorial that fits your needs or skill levels. And, maybe some day I'll make my own step by step photo tutorial on making fabric rosettes.
On to the Stenciled Muslin Welcome Banner...here's a photo of the finished project.
Supplies:
Muslin

(your choice on size, I cut mine to approximately 9" x 18" and then did a smaller version too)

Fabric strips and felt

(to make rosettes)

Ribbon

(your choice on color, size, and style, I went with a 1/4" wide grosgrain)

Stencils

(I purchased the letters at Hobby Lobby and then also improvised with transparency paper and made a custom stencil on a cricut machine for the flower branches)

Acrylic Paint and round foam paint brushes

(coordinate your paint color with your rosette fabrics)

Dowel rod

(size dependent upon desired size of banner, you can find these precut in various sizes at all craft stores)

Hot glue gun

(or another form of adhesive to attach the rosettes and ribbon)

Sewing machine

(or a mother who sews and is willing to assist)
So, do most supply lists you see on other craft blogs have so many explanatory parenthetical statements? Haha! Probably not. :-)
Instructions:
1. Create fabric rosettes to size of your choice. See link above for step by step tutorial. Mix and match with fabrics and sizes for more fun (or stress as the case can be sometimes). Here are two close ups of mine.
2. Cut two pieces of muslin the same size (9" x 18" is what I used for my first banner).
3. Paint stencil patterns on to muslin and allow to dry.
4. Put muslin pieces together, wrong side out. Your painted design should be on the inside.
5. Sew a simple straight stitch almost all the way around the muslin. Leave a two inch gap to turn the sewn muslin pieces right sides out. After you turn the piece out, hand sew the two inch gap together using a hidden stitch. (Here's a tutorial on hidden stitches in case you aren't familiar with them.
Hidden Stitch Link
)
6. At the top of the banner fold back about an inch and a half of fabric, then run the folded portion through your sewing machine using any stitch you please. This stitch will be seen on the front and the back, so play around with your settings on scrap fabric until you find one you like. When the flap has been sewn on, place the dowel rod through and hot glue your ribbon to the rod. Here's a picture of how the back will look when finished.
As you can probably tell, mine is not perfect by any means and is heavy on the back stitching. However, I'm a novice, and it is handmade with love.
7. Hot glue fabric rosettes to banner.
Here's the view of the banners from the front.
Isn't it amazing what lighting can do for fabric color? Both banners are made out of the exact same material. The banner on the left was shot in mid day with only natural light from the window. The banner on the right was taken around 2 am in my dining room using the flash on my camera.

As I'm looking back on this post, I'm thinking it's short on tutorial, but hoping it's long on inspiration. Take the idea and run with it. The bride and the two high school graduates I made the banners for asbsolutely loved them. I'm sure you're loved ones would too, and it's a fairly inexpensive way to gift them with something that's from the heart and something they can actually use!
Thanks for stopping by, and leave a comment if you please. :-)
I'm linking up to the following great link parties. Be sure to visit the sites and check out all the other cool projects!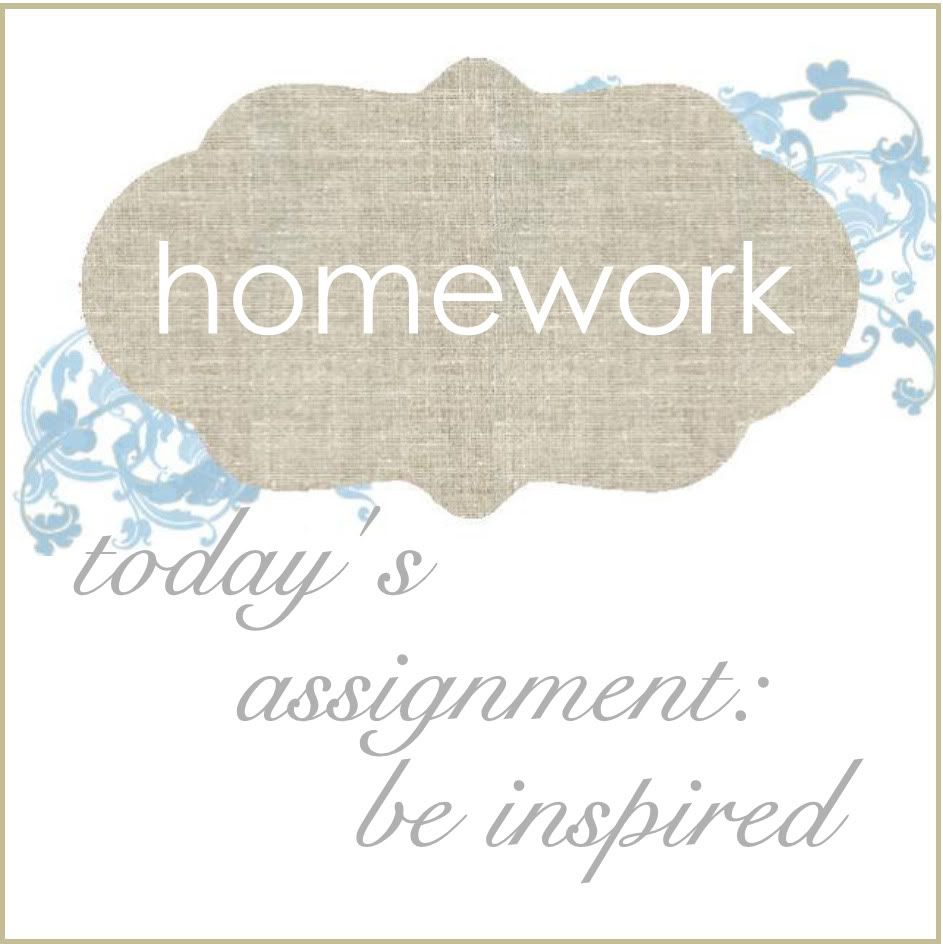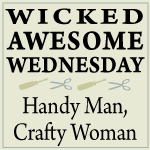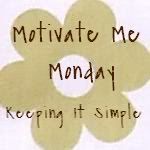 Today's Creative Blog